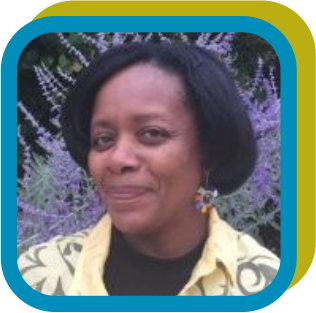 PRISCILLA NYAMBAYO​
Priscilla Nyambayo: Clinical pharmacologist, Head-Clinical Trials & Pharmacovigilance
Division, Medicines Control Authority of Zimbabwe (MCAZ)
Contact Details: Medicines Control Authority of Zimbabwe (MCAZ) 106 Baines Avenue Harare, Zimbabwe.
Email: pnyambayo@mcaz.co.zw
Professional Summary and skills:
✓ Leadership and inspiration: She is a motivated and inspired clinical pharmacologist who is
employed as Head of Pharmacovigilance and Clinical Trials -MCAZ with a history of
achievement in regulation of clinical trials and co-founder of the national pharmacovigilance
center. She is a motivated leader with strong organizational, prioritization abilities including
passion for patient safety.
✓ She successfully led the MCA- Clinical Trials Oversight (CTO) regulation system to be
awarded Maturity Level (ML3) by the World Health Organization (WHO) Global Bench
Marking Tool (GBMT) assessment on 27th August 2021.
✓ Consultant in clinical trials regulation and pharmacovigilance: She is a consultant for
pharmacovigilance, clinical trials regulation, GCP inspections, and successfully managed
several projects co-funded by regulatory partners such as WHO, UNICEF, Global Fund and
Paul Ehrlich Institute (PEI) Vacci Train and Blood Train, Global Heath Projects. This included
cofacilitation of several GCP, Pharmacovigilance and Training of AEFI Committees in Africa
at WHO and/or PEI organized workshops in Africa. She is a consultant advisory member of
the WHO African Vaccines Regulatory Forum (AVAREF) Technical Coordinating Committee
(TCC) from 2016 to date. She also successfully led development of the MCAZ national online
E2B compatible pharmacovigilance(ePV) system and clinical trials application & registry
(eCTR) system.
✓ Membership to societies and advisory committees: She is a member of the International
Society of Pharmacovigilance (ISoP) and cofounder of the African Society of
Pharmacovigilance (ASoP). She is also a member of the Advisory Committee of the African
Academy of Sciences (AAS) that recently set up online clinical trials community (CTC)
platform.
✓ Education: She is a PhD student at the University of Cape Town researching on active
vaccines safety surveillance. She has a master's degree in clinical pharmacology from
University of Zimbabwe (2001), BSc Hons. in Pharmacology at Kings College, University of
London (1994).